May 24, 2023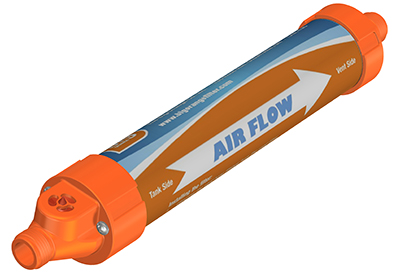 OEM filter

The Big Orange marine holding tank vent odour filter is easily installed in the waste holding tank vent line and begins working immediately using activated carbon to remove holding tank odours. Installing a Big Orange filter eliminates the need for waste tank chemical deodorizers.

The filters are installed inline with the waste holding tank vent line, just find space to mount the filter and splice into the vent line. To aid in installation, the filters can be mounted anywhere along the vent line, in any orientation.

All Big Orange filters are refillable/reusable – no need to buy a new filter every year. With an inexpensive filter refill kit, Big Orange is ready for another season
Big Orange includes a special, automatic, by-pass valve so that you can empty the holding tank without the worry of a tank collapse caused by negative pressure due to vent line restriction. This bypass valve eliminates any restriction in the vent line created by the filter, just like it wasn't there.


Big Orange Original filter

Big Orange offers two styles of filter - the Original style filter has the largest carbon capacity (1,500 cc filter volume) and is great for installation in boats that don't currently have a filter installed or upgrading from a smaller filter. The Big Orange OEM style filter is a direct replacement for the disposable inline filters found and many newer boats.
Big Orange pricing starts at $135 CAD and refill kits start at $40 CAD.
For more information:
www.bigorangefilter.com
This email address is being protected from spambots. You need JavaScript enabled to view it.