Aug 10, 2022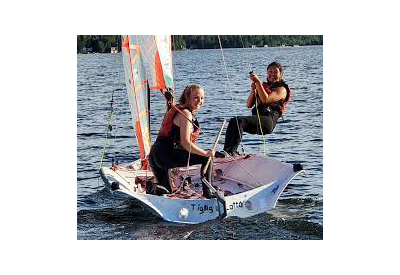 Team Manitoba's 29er

The Canada Games, held every two years, alternating between summer and winter, are the largest multi-sport event in the country and represent the pinnacle of interprovincial/territorial sport competition.

Following a one-year postponement due to COVID-19, the Canada Summer Games are now taking place in August 2022. The Sailing competition will be held August 14th – 21st 2022. Sailing is one of the Summer Games original sports, debuting at the inaugural Games in 1969. Taking place at the Niagara-on-the-Lake Sailing Club, in partnership with the Dalhousie Yacht Club, sailing will have events for both able-bodied and para-athletes.


Niagara-on-the-Lake Sailing Club


SCHEDULE
August 14: All day-Arrival
August 15: Starting at 10:30 am-Training
August 16: Starting at 10:30 am-Training
Wednesday, August 17: Starting at 11 am-Racing
Thursday, August 18: Starting at 11 am-Racing
Friday, August 19: Starting at 11 am-Racing
Saturday, August 20: Starting at 11 am-Racing
August 21: Weather Day/Closing Ceremonies


the competitive 2.4M fleet


TEAMS

ALBERTA
• 29er W: Haley Poirier & Kaitlyn Buchart
• 29er M: Chaz Peddlesden & Nic Dixon
• ILCA 6: Ariana Corscadden
• ILCA 7: James Fair
• 2.4m: Avery Sandblom

BRITISH COLUMBIA
• 29er W: Grace Poole & Jessica Hirschbold
• 29er M: Colin Gilley & Matt Young
• ILCA 6: Victoria Coady
• ILCA 7: Tim Mendham

MANITOBA
• 29er W: Katie Sauer (Falcon Sailing Club) & Kendra Penner (Winnipeg Sailing Centre)
• 29er M: Jonah Friesen (Pelican Lake Yacht Club) & Ben Cox (Victoria Beach Yacht Club)
• ILCA 6: Lauren Burns (Black Sturgeon Sailing Club)
• ILCA 7: Evan Owen (West Hawk Sailing Club)

NEW BRUNSWICK
• ILCA 6: Mogan Haslett
• ILCA 7: Connor Sullivan

NOVA SCOTIA
• 29er W: Kat Lowe & Hailey Nichols
• 29er M: Alex Graham & Silas Conlin-Morse
• ILCA 6: Elsie Gillis
• ILCA 7: Sullivan Nakatsu

ONTARIO
• 29er W: Willa Cuthbertson & Sydney Bowman
• 29er M: Tom Desrochers & Ford Amery
• ILCA 6: Annie Balasubramanian
• ILCA 7: Aethan Cubitt
• 2.4m: Siobhan MacDonald
PRINCE EDWARD ISLAND
• ILCA 6: Samantha Brown
• ILCA 7: John Roberts

QUÉBEC
• 29er W: Julia Capolicchio & Bianca MacHabée
• 29er M: Sébastien Hubert & Laurent Tessier
• ILCA 6: Loa Dinel
• ILCA 7: Francis Charland

SASKATCHEWAN
• 29er W: Erika Markentin & Elisa Markentin
• 29er M: Issac Haughn & Jordan Oteruelo
• ILCA 6: Tayha Rolfes
• ILCA 7: Alec Watters
• 2.4m: Krystle Shewchuck & Paige Butz