September 9, 2021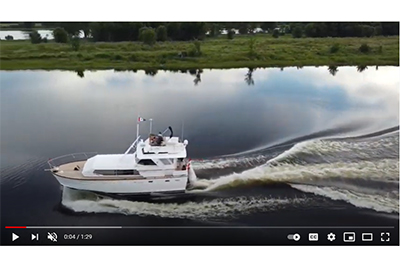 Last issue we featured a story about the engagement proposal aboard Via-Mara, a 1969 Trojan 42 Aft Cabin Motor Yacht owned by Barb and Dave Gamblin. We subsequently received this note from the Via-Mara:
Hi Guys!
A friend with a drone took this unknown to us at the time..
He created a treasure! Thought you might like to see this.. 😊
Cruise speed, 3200 rpm on the big Mercs, about 14 knots… If I had known I would have opened her up… 😊
Cheers!
Dave
Dave's note also gives us an opportunity to acknowledge Wes Perry, the photographer (we missed him in the story, alas) who caught this great moment -
another of Wes Perry's terrific shots
This Corrosion
Hello Andrew,
Fantastic article on corrosion and its many causes! A great read – enough technical detail for the average boater without an oversimplification.
I look forward to part 2.
Best
Julia Raeder, Coquitlam, BC
Ed note – catch Part 2 this issue!