Aug 27, 2020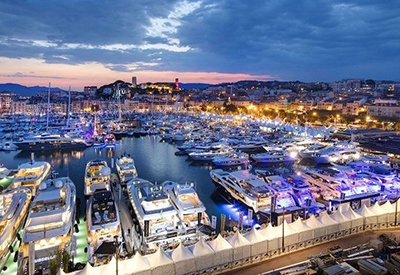 Boat shows are a special event for boaters all around the world, including here in Canada. Organizers are being diligent to recognize the issues brought by COVID while keeping potential visitors and exhibitors safe.

We had been told that it was on, but at the last minute the 43rd edition of the Cannes Yachting Festival, the most important nautical meeting afloat in Europe, which was to be held from September 8 to 13, 2020 has been cancelled.

Following the great health vigilance constrained by the resumption of the spread of Covid-19, the decree prohibiting events or manifestations of more than 5,000 people in France is maintained, and until the end of October. Reed Exposition, organizer of the boat show, is therefore forced to cancel the 2020 edition of the Cannes Yachting Festival, despite the implementation of an elaborate sanitary protocol.
The press release from the organizers indicates: "This decision is a huge disappointment for the entire nautical industry, the city of Cannes and its professionals … We look forward to seeing you on the pontoons of Cannes from September 7 to 12, 2021".
This late cancellation comes when the main investments of the exhibitors have already been made, both by Reed Exposition and by the participating professionals. The transfer of the boats and the installation of the pontoons had already started.
Announcement From The Annapolis Boat Shows

After only two meetings with the City of Annapolis and health officials, and months of working on creating the protocols to create a safe and healthy environment for the United States Powerboat Show and United States Sailboat Show, the City of Annapolis and County Health Officers have pulled their support and cancelled the 2020 fall shows. We understand the reluctance of governmental agencies to take any risks when it comes to health, but the reopening of the economy and the rescue of businesses in our communities must soon become a greater part of the conversation.

We hope that innovative programs can be developed in the near future to address the needs of both the private and public sectors and allow for future events to operate successfully. We strived to become that success model but seemed a bit ahead of the curve.

Thank you for fifty years of continued support of our shows. We look forward to moving beyond this paralyzing pandemic and making plans for bigger and better things in 2021.