Related Articles
Lifestyle
Photograph taken on Sept 15 while drifting home after the last Wednesday evening race at Collins ...
On the afternoon of Sunday, October 3, fourteen exceptional sailors were inducted into the Canadian ...
My husband and I purchased this beauty in Gananoque two weeks ago and boated it from there across ...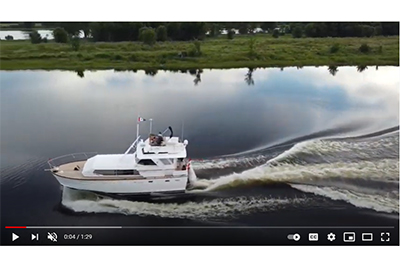 Last issue we featured a story about the engagement proposal aboard Via-Mara, a 1969 Trojan 42 Aft ...
With thanks to Sail Canada, here's a collection of photos that are Olympic quality. Clearly our ...
Wow. That was a lot of fun reading the collection of boat names that came in from all over the ...
No individual had a greater impact on the modern sport of sailing than Bruce Kirby. Known and ...
Just off The Ocean Race European Tour, Daniel is setting his sights on competing in The Ocean Race ...
After being our fearless leader and publisher since CYOB kicked off, Greg Nicoll, handed over the ...
Swim Drink Fish is spearheading the Vancouver Plastic Cleanup by installing, maintaining, and ...